Sun Joe - 3-in-1 Electric Blower - Green
This item is no longer available in new condition.
See similar items below.
Description
13-Amp High Performance VariableSpeed (upto 240 mph) Elec Blowr
Features
Used For
Ideal for sweeping/vacuuming patios, driveways,decks, and garages
Design
3-In-1 design: blower, vacuum + mulcher
Power
Powerful 13-amp motor generates airspeeds up to 240 mph
General
3-in-1 Electric Blower

Sun Joe

SBJ603E

Green

Green
---
Dimension
11.6 inches

19.1 inches

13.6 inches

12 pounds
---
Warranty
Manufacturer's Warranty - Parts

Limited

Manufacturer's Warranty - Labor

Limited
---
Customer reviews from snowjoe.com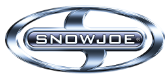 User rating, 4.3 out of 5 stars with 22 reviews on snowjoe.com.
4.3
(22 reviews)
Write a review and get bonus points
My Best Buy
®
members: Get bonus points for your approved review when you provide your member number. Subject to
My Best Buy program terms.
Be the first to ask a question.
We'll try to get your question answered within 24 hours by a Best Buy customer or brand representative.
Ask a Question